POOJA VIDHI
Pooja among the Hindus refers to the ceremonial worship in which the god is offered some holy things with devotion to get his blessings and love. Although some people don't believe in it there is a hidden significance of the pooja vidhis. The pooja is considered as the symbolic offerings of the mind, body, desires, thoughts, possessions and actions to the god as a symbol of surrender and devotion. Pooja vidhis have combined aspects of the Vedic Sacrifices and Tantric rules which are often responsible for universal appeal and simplicity.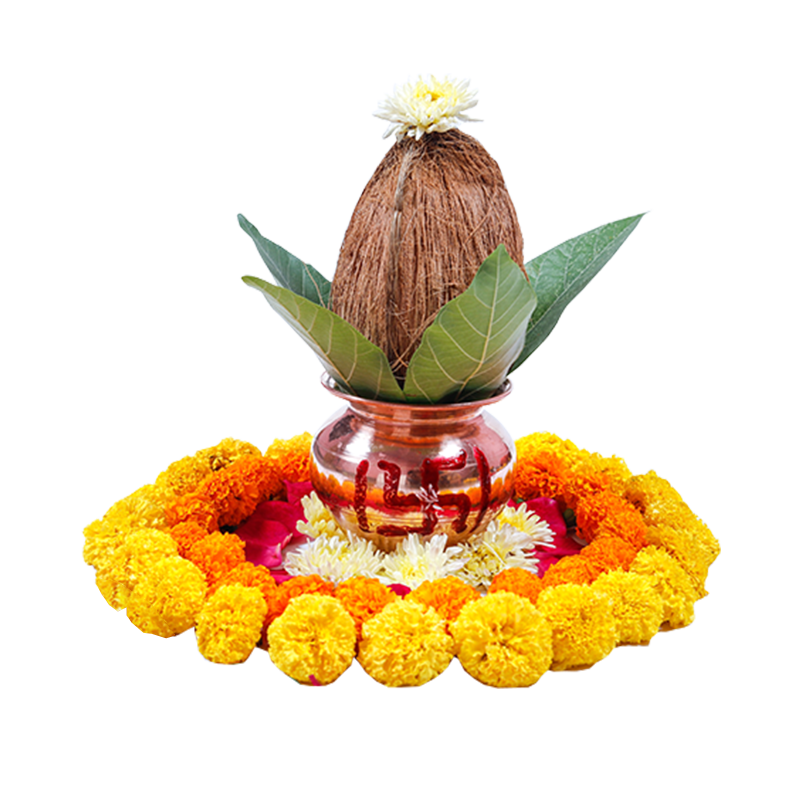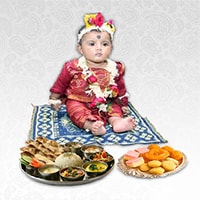 Annaprashan Pooja
Annaprasana Pooja is performed when the child going to have solid food for the first time in its life which is a big transition from liquid food.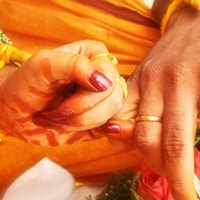 Fix Your Muhurat
Jyotishi Kirtibhai helps you by fixing the muhurth dates on your behalf for any auspicious ceremony.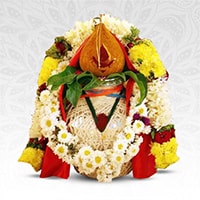 Vastu Shanti Pooja
Vastu Shanti pooja is performed for Vastu Purush, lord of directions, five elements of nature to remove negative influences or Vastu dosh of the home or office to have a good and happy life.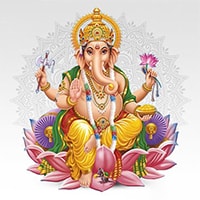 Ganesh Pooja
Ganapathi Pooja is performed for Lord Ganapathi who removes all the obstacles and negative energies. This puja bestows one with victory, brings harmony in the family and helps one succeed in life.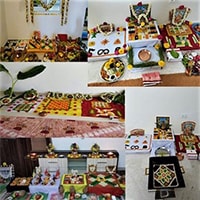 Griha Pravesh
Griha Pravesh is the set of Poojas and rituals that are performed before one starts to live in a new house. It is the process of cleansing the new house with Vedic mantras and makes it peaceful to live happily.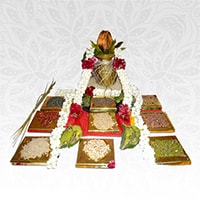 Graha Shanti Pooja
Grah Shanti Pooja is the set of Poojas and rituals that are performed for Navgrahas for removing all the grah dosh of the person and family performing this puja and havan.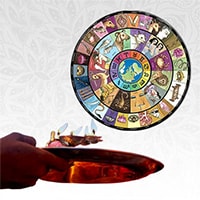 Gand Mool Nakshatra Shanti Pooja
Ashvani, Ashlesha, Magha, Revati, Jyestha and Moola are called Gand Mool nakshatras. When the baby is born in one of these Nakshatras, the child is said to be born in Gand Mool Nakshatras.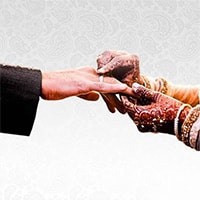 Engagement Pooja – Sagai
Engagement is an occasion where there is a formal agreement to get married and families announce the same to the society. It is also known as betrothal ceremony, Sagai, Ring ceremony, Nishchitartham, roka, chunni, etc.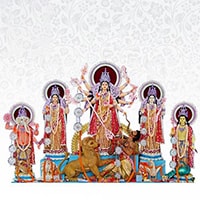 Durga Pooja
Durga mata is a very powerful deity. Performing this Pooja protects us from all our troubles and sufferings. One shall be blessed with a happy life and positivity in life.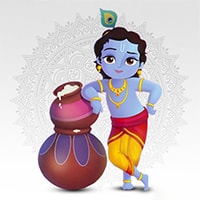 Janamdin Pooja – Birthday Pooja
Janamdin is the one of the most important day in ones life. Janamdin Pooja is done on the date of birth and recommended for everyone for happy long life.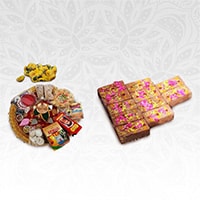 Bhoomi Pooja
Bhoomi Pooja is performed for Goddess Bhoomi and Vastu Purush, lord and deity of directions, five elements of nature to remove negative influences or Vastu Doshas of the place.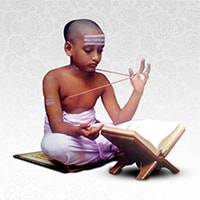 Yagnopavit Sanskar
Yagnopavit Sanskar or Upnayan Sanskar is performed to a boy who enters the age of 8. It makes a person fit to receive instruction in the vedas and spread their divine power throughout the world.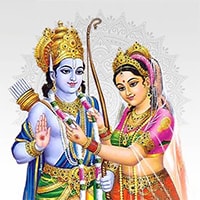 Vivah (Marriage)
Marriage Pooja or Wedding Ceremony is one of the most important events in one's life. It signifies the transitional state from Brahmacharayashram to Grihasthashramam.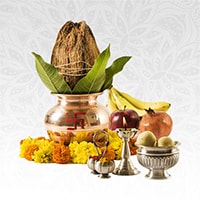 Shuddhikaran Pooja
Shuddhikaran Pooja is performed on different occasions like on the 11th day after the childbirth, this ceremony is performed for purifying the house and the members in the home.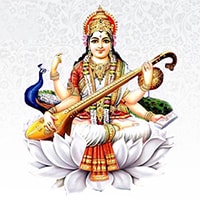 Saraswati Pooja
Mata Saraswati is the deity of intelligence, wisdom, arts, music, memory power and other soft skills. This havan relieves us from mental pressure and improves our concentration, memory power, focus and our ability to understand complex things.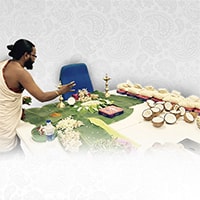 Office Opening Pooja
Many negative dosh and effects are there in new building or place, by performing Office Opening Pooja, blessings of Lord Ganesha and Mata Lakshmi is invoked to negate the power or influence of negative energies and bring in success in the business.
Rudrabhishek Pooja
Rudrabhishek Pooja is a very powerful pooja of Lord Shiv. Lord Ram did Rudrabhishekam in Rameswaram to Shiv lingam to get the blessings of Lord Shiv. This puja helps in having a strong mind, good health and getting rid of evil effects.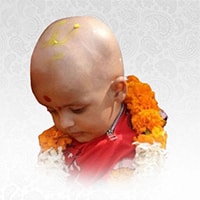 Mundan or Chudakarana Ceremony
Mundan Ceremony is performed to the child, the hairs are freshly shaven to signify freedom from the past and moving into their new life. Chudakarana is to  ensure and pray to the gods to bless the baby and pray that the baby grows up into a healthy and spiritual individual free from sins and all that impact the goodness of life.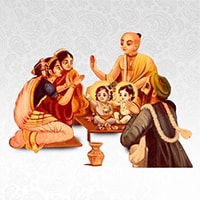 Namkaran Pooja
Namkaran is the naming ceremony of the child, it is very important as it's the first ceremony of a child's life grah shanti and havan is performed for the well being of the child and get all the blessings for a healthy and happy life.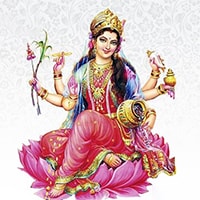 Laxmi Pooja
Mahalaxmi Pooja is performed for the purpose of gaining, conserving the existing wealth and gaining financial stability by appeasing Goddess Laxmi, the Goddess of wealth and prosperity.
We performe over 200 types of Pooja.
Contact us for any type of Pooja in India and Dubai.